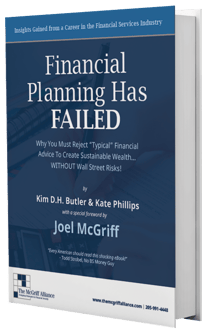 Has "typical" financial advice helped us or hurt us in the long run? What did people do 40 or 50 years ago before "the financial planning industry," and were we better off then?
Go behind the curtain to discover the dark secrets of the financial planning industry, as told by a former certified financial planner who left her firm to become part of a new economic movement and philosophy.
You'll discover how "Prosperity Economics" provides a true alternative to typical financial advice and its shortcomings. You'll learn about the 7 Principles of Prosperity and how to put them into action!
You CAN build wealth without Wall Street risks and worries. Financial Planning Has Failed will show you how!