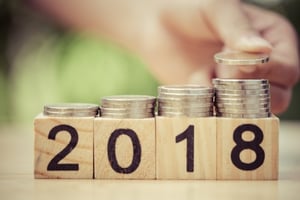 There are dozens of investment products on the market. Each one has its own structure and system for paying out, much of which is difficult to understand without a four-year degree in finance. So what should you be investing in? We've picked four alternative investment ideas to get you started in 2018.
Commercial Real Estate Loans
Real estate as a whole is a good option, but commercial real estate in particular is a great investment to consider. You can invest directly into commercial mortgages and receive regular monthly payouts with double-digit returns. With the help of a mortgage company's screening process, you can also invest in commercial mortgage with minimal risk.
Bridge Loans
Bridge loans offer investors the ability to put their money into short-term investments with relatively high returns. While most short-term investments offer a return of less than 2%, bridge loans can reach 6-10% due to the increased risk. Fortunately, it is possible to mitigate your risk by thoroughly researching the companies that you are lending to and limiting your exposure to those loans that cause red flags.
Peer-to-Peer Lending
Peer-to-peer lending is becoming more popular as new crowdfunding sites increase. These sites allow you to invest as little as $25 at a time into everything from mortgages to car loans to debt consolidations. These investments also have monthly payouts as your borrowers pay back what they owe so you can see more immediate returns.
Life Settlement Investments
It is possible for individuals to begin investing in insurance policies which provide returns today without the risk of a market plunge. Insurance investments work differently than traditional market investments so you should do your homework first, but this is a great option for anyone considering alternative investments. The most important thing to remember is that life settlement investments are generally regarded as some of the most flexible money you can invest, as you will have a variety of opportunities to access the funds for use throughout your lifetime while continuing to grow your investment.
These alternative investment strategies are enough to get you started in 2018. You can begin to see real returns on your money sooner rather than later, and experience what it really means to live your life with financial prosperity. For more information, contact us today and let's discuss your financial goals.