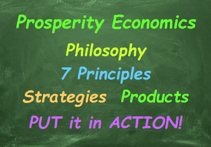 The 7 Principles of Prosperity guide us in our financial decision-making and lead us away from typical financial strategies and advice.
Let's look at five specific examples of Prosperity Economics in action and see how Prosperity Economics leads us to new thinking and greater control and use of our assets.
Example 1: College Education
Typical financial advice tells parents to start saving in a 529 plan or Coverdell account. Many parents start when their children are born.
Such college savings plans and accounts actually:
Assist your child in disqualifying for financial aid (by saving in vehicles that must be claimed on a FAFSA) should they have otherwise been qualified.
Suffer the same problems as other "typical" investments, in terms of high risk, low reward, low control, and limited investment options, often with high or unnecessary management fees.
Trap dollars in accounts that can only be used for limited reasons with strict rules. (What if they decide not to go to college? In a Coverdell, the child will pay taxes plus a 10% penalty on earnings if funds are not used within 30 days of their 30th birthday for college expenses.)
Drain money away from the parents' financial freedom. (Remember opportunity costs? Your child's college education will end up costing you much more than you think if you save for it the typical way!)
Ugh – now there's even "age-based plans for aggressive investors" that share all the same issues and potential instabilities as target-dated funds!
Some of possible Prosperity Economics solutions for financing a college education might include:
OPTION A:
Saving in your own or your child's whole life policy (often at internal rates of return approaching 5%),
Policy cash value does not get counted "against" the child when financial aid is determined.
Funds can be borrowed tax-free, or withdrawn and used for tuition, housing, or other costs (including mentorships, apprenticeships, alternative or international programs that may not qualify for typical education loans).
When funds are used as collateral for college costs, the underlying savings keep growing in the cash value account. This growth helps offset the cost of the policy loans.
Funds can be repaid by parents and/or the college graduate on a schedule of policy holder's choice.
While dollars are being saved for college, they are also doing other jobs, such as providing protection, emergency funds, and more.
OPTION B:
A more leveraged way to use cash value savings for the entrepreneurially-minded might be to:
Save in your own or your child's whole life policy.
Borrow against policy funds for a down payment on a triplex or four-plex near the child's college of choice.
The child lives in one unit while finding roommates and other renters to turn what would have been a college expense – housing – into a leveraged asset with cash-flow and built-in lessons in business, real estate, and responsibility!
Rather than coming away from college with a diploma and drained accounts, the family now has an asset that can continue to produce cash flow and gain equity.
Cash flow from the property pays back the property down payment, and, eventually, the mortgage and other expenses.
Now you have a college graduate and an additional asset!
ADDITIONAL OPTIONS: With a little creativity, many other Prosperity Economics scenarios can be imagined, such as helping a child create a business to pay for college, or hiring a child in an existing business to help them fund their own college education, while producing a tax-deduction for the business!
Whatever options you choose, we recommend choices that will allow the student to participate in their own college funding in some way, perhaps through work, repayment, decision-making, etc. This fosters independence and confidence rather than dependence and entitlement.
We also invite parents to take an honest, open-eyed look at the opportunity costs involved in college. Yes, you may choose to pay for college, even private college and advanced degrees, but you should make those choices only after understanding the whole truth about what those degrees will cost you! We can help with this, we even have special software to help you calculate the true cost of a college education, including opportunity costs. (You don't want to know the answer!)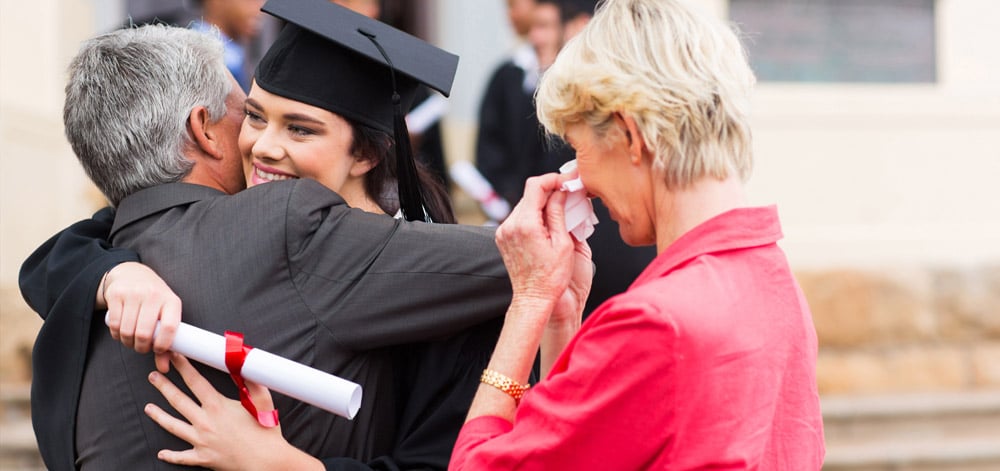 Example 2: Investing for Income
Typical financial advice follows the "accumulate now, withdraw later" plan. The problem with this is, as mentioned earlier, people live on cash flow, not on net worth. And typical financial strategies for income may not even keep up with inflation!
Typical financial advice says to:
Accumulate as much money as you can in your 401(k) and other investment accounts until retirement (or whatever time you want to start taking distributions.)
At this point, transition most or all of your money (possibly after paying the taxman) into "income" investments such as dividend stocks, higher-yield bonds and annuities.
While these investments are generally thought of as "secure," dividend stocks took a big dive in the Great Recession, and the bonds that pay more aggressively are often not quality investments.
Typically you're advised to keep a portion of assets in cash equivalents such as certificates of deposit, though rock-bottom rates are encouraging seniors to take more risk.
Draw down assets at a rate of 3-4% of principle. (Yes, the former "4% rule" is down-sizing due to low interest rates.) Withdraw faster, and you could run out of income in retirement.
Funds in taxable retirement accounts remain subject to future taxes at an unknown rate, as well as various qualified plan rules. Funds outside of qualified plans are often taxed as capital gains.
The problems with typical income strategies are multiple:
Income may negatively affect social security income.
Assets may not hold value.
Earnings are low.
Oftentimes, continued taxation and fees continue to chip away at your investments and your cash flow.
However, perhaps the biggest problem with typical financial strategies is that there's no "fall back" plan for decreasing rates, rising inflation, or major emergencies that might consume significant assets.
It's no wonder seniors say their greatest fear is running out of money!
That's because the "accumulate now, draw down later" strategy is a poor plan with no emergency exits.
When clients come to us with typical investments and taxable retirement accounts in their portfolios, we help them strategize how to sequence their consumption of assets to minimize taxation and put more money in their pocket.
People tend to withdraw "a little at a time" from all available assets, but that is rarely efficient. By consuming the taxable accounts first and/or moving funds out of taxable accounts into tax-advantaged accounts, investors can keep more of their own money.
However, we don't suggest using "typical investments" when your goal is sustainable income.
Instead, we recommend investments and savings vehicles that offer security of principle, healthy returns, and flexibility.
Investing in carefully screened commercial mortgages and bridge loans can provide you with reliable monthly income with high single-digit and even low double-digit returns, with extremely low risk.
There are many benefits of bridge loan investing that make it worth serious consideration for anyone who needs income:
Reliable monthly income payments come directly from the company we recommend, not the borrower. In most cases, the company that sources and services the mortgages holds a secondary interest. This assures that the underwriting is conservative and that your best interests are represented.
Assets are secured with first-position mortgage instruments. Loan-to-value never exceeds 65%, allowing for market fluctuations. Properties are valued and vetted by experienced professionals and managed according to industry best-practices.
Although private investment mortgage funds can provide income for years, the underlying notes are held short-term (usually one year) to minimize risk in the event of a market downturn.
Bridge loan notes and funds can be held in a self-directed Roth IRA for tax-free income.
Participating mutual whole life insurance funded with maximum paid-up addition riders is not only a great way to save long-term, but it is a product that can offer additional benefits to those desiring future income and additional assurance.
Cash value dividends of participating mutual insurance companies have historically produced healthy, reliable income in retirement. This strategy can provide you with greater safety, stability, tax savings and flexibility compared with traditional income strategies, including annuities.
Dividends are not taxed as income, they are considered a return of premium when withdrawn up to basis, and growth can be borrowed against.
With the proper riders such as a Waiver of Premium, and a Long Term Care rider a whole life policy can also provide disability income or even acceleration of the death benefit in cases of chronic or terminal illness.
Because true mutual insurance companies are owned by the policyholders (as opposed to stock insurance companies owned by stockholders), they plan and invest for the long-term rather than just the next quarter. This creates stability and profitability for policyholders.
A reverse mortgage is a product that can provide additional tax-free income, or be used to address "what if" situations in which more money is needed than anticipated.
Reverse mortgages can allow seniors to "spend" their home equity while remaining in their homes - with no mortgage payment! (Property taxes and insurance must be paid.)
Reverse mortgage income does not negatively affect social security income because it is considered home equity, not income.
Combined with permanent life insurance, a reverse mortgage can provide income while keeping a (cash) inheritance in place. (In some situations, heirs may choose to pay off the reverse mortgage and keep the home, or receive remaining home equity after home is sold.)
With typical strategies, people should be afraid of running out of money. With Prosperity Economics, you have greater flexibility and control.
Example 3: Investing for Growth
Typical financial advice says. "The stock market is the best place to invest long-term." However, when you look at the list of Forbes wealthiest people, you'll discover that the vast majority of billionaires built their wealth investing in businesses, not the stock market!
And while you may hear "average" stock market earnings over time are as much as 12%, if we look at the "actual" rates of returns, we discover they are much lower. (For a discussion of average vs. actual rates of return, see the article, "Average Does Not Equal Actual" on TruthConcepts.com.
Yet our concerns with the stock market go far beyond rates of return, especially if securities comprise the bulk of an investor's portfolio:
Loss of Principle: mutual funds and stocks carry high volatility and no guarantees.
Loss of Control: except with stop losses and the ability to sell, you have no control over your assets in the stock market.
Financial Stress: what's your peace of mind worth? Market swings can cause stress and anxiety.
Taxation: inside of a qualified retirement plan, mutual funds are subject to government and employer rules, and (unless it is a Roth), future income taxes.
Outside of a retirement plan, securities are subjected to capital gains taxes - (sometimes even when there is a loss!)
Fees: as assets grow, so do fees. Fees are paid whether or not the investor is winning or losing in the market.
In some cases, Prosperity Economics strategies may be subject to the same taxation as other investments (though we don't recommend tax-deferred qualified plans). And that is where the comparison ends.
Our recommended Prosperity Economics solution for growth is Life Settlement investments. They allow investors to earn low double-digit returns (net of fees) with NO exposure to ANY market volatility!
How is this possible? This little-known investment secures your money with what may be the most secure asset known to Americans, life insurance. Life Settlement investments:
have been used by institutional investors for many years, but has only recently been available for purchase by individuals.
provide a way for individual investors to benefit from the secondary market for life insurance policies.
create a solution for seniors nearing life expectancy who no longer need or want their life insurance policies, turning a death benefit into a living benefit they can use.
are based in actuarial math, not financial markets. The benefit for investors is a solid investment and a rate of return NOT affected by market swings, interest rates, politics, and other outside factors.
If you are looking to grow your assets without the risk of market downturns, we encourage you to request further information about life settlement investments.
Rates of return have averaged in the low double-digits or very high single digits. This strategy can be used outside of or inside a retirement account, utilizing a self-directed IRA. Many of our clients are utilizing life settlements to grow their assets.
Example 4: Saving Money
When people start out saving money, some use bank accounts, which can be a good way to build an emergency fund. Others start putting their money straight into 401(k) plans and other investments inside of a qualified plan. Here are the problems and pitfalls with these typical strategies:
Banks currently earn much less than 1%... and it's taxable!
Bank accounts are not necessarily private or secure. From civil asset forfeiture to cyber crimes, identity theft, liens, lawsuits and garnishments, there are countless examples of how someone's bank savings have ended up in someone else's hands.
Qualified plans make poor vehicles for savings. They subject money to risk, put it behind a tax wall, and tie dollars up where they cannot be used.
Money can be borrowed from a bank only if you "qualify" for the loan, and rules for borrowing from a 401(k) plan are strict and for limited reasons.
Investment options are limited in qualified plans. Typically, your choices are to take risks with securities or park your money in a cash equivalent earning next-to-nothing.
Regardless of whether a person saves in a qualified plan or a savings account, if they desire life insurance, they will have to pay additionally for term insurance that will expire after a certain period of time.
Term insurance premiums must be counted as an opportunity cost, as that money cannot be saved or invested elsewhere. (Nor is your family likely to ever receive the death benefit.
A Prosperity Economics solution is to save in a high cash value, dividend-paying whole life policy structured with the maximum paid-up additions. We say "save," not "invest," because insurance is not classified as an investment. It is more appropriate to compare cash value to safe, liquid investments that cannot lose value. However, there's really no comparison!
Using this strategy:
When held long-term, internal rates of return are currently between 3-5% (depending on age and health). You'll have greater returns and also more privacy and security than banks provide, with no downside risk.
Cash value is liquid and you can borrow against it any time for any reason. (It can also be withdrawn, but we don't recommend withdrawals in most situations.)
Cash value becomes "all-purpose" savings that, like a Swiss army knife, can be used for multiple purposes... home repairs, college tuition, a rental property down payment, healthcare costs, business expenses, a new car, etc.
By being able to save in one large account (instead of many other smaller, single-purpose accounts), you can build liquidity and financial flexibility.
Policy loans can be repaid on the borrower's schedule while the cash value used as collateral keeps growing, unaffected by the loan.
Permanent insurance increases the policy holder's estate value and creates legacies for heirs and charities. The death benefit grows with a whole life policy and provides additional value to the estate.
In certain situations, death benefits can be utilized by the policy holder while still living, as policies can be sold on the secondary insurance market or death benefits can be accelerated according to riders in cases of terminal illness.
An adequately-funded permanent insurance policy with a Waiver of Premium rider can potentially eliminate the need for disability insurance or term life insurance.
In many states, whole life policy cash value accounts are protected from liens, lawsuits, and (in all states) from the prying eyes of the IRS.
Life insurance policy cash value is not counted as an asset for college, nor are dividends considered income by the IRS.
Dividends can create reliable permanent retirement income at rates of return far beyond bank products, with greater protection and privacy of principle. (Although not guaranteed, dividends have been paid by mutual insurance companies for over 150 years through every economic challenge imaginable.)
I describe MANY ways to use this age-old, rock solid financial strategy in my first book, Live Your Life Insurance. I encourage anyone who owns (or is considering owning) whole life insurance to read this little book - it's a "handbook" for getting the most out of your policy!
The BIG Bonus of Saving:
Typical financial advice speaks of savings in terms of "emergency funds," and yes, emergency funds are VERY important! (They are so important that if you do NOT have liquid funds to sustain you for a number of months, you should save that first and obtain term insurance as needed or desired before you start a whole life policy.)
But the "goal" of Prosperity Economics is NOT to simply earn 3-5% on your savings.
Saving money is just the foundation... the first step to putting yourself in a position where you can put that money to work through "real" investments or other strategies.
Saving isn't just for emergencies... it's also for OPPORTUNITIES!
Remember we mentioned the velocity of money... one of the secrets that makes Prosperity Economics so effective is that these opportunities are where wealth-building can start to really ACCELERATE!
Too often, people have their savings and investments tied up in 15 different places where money is inaccessible. (An IRA or two, a 401(k), a 529 for each child, etc.)
They don't even "see" opportunities, because they have no liquidity to take advantage of them.
When people build up their savings and liquidity and have the ability to invest significant sums of money, new opportunities will suddenly start coming their way! (We help investors with as little as $25,000, though options expand at higher amounts.) Without the liquidity, they would have either not noticed or not been able to take advantage of opportunities to reliably earn as much as double digit returns.
CASE STUDY A: Nelson Nash, author of Becoming Your Own Banker, was in the forestry business before he went into the insurance business. One day he was able to use his policies to temporarily borrow money for the purchase of land with timber at an excellent, below-market price. The timber was cut and sold, and Nelson made an extremely healthy profit off of his investment, of many times the interest rate that his policy alone was paying. The opportunity was made possible because he had access to the capital!
CASE STUDY B: A client of ours came to us for help with analyzing a commercial real estate deal. It looked like a very solid deal, as the property was producing almost 18% cash-on-cash return! However, using his whole life policy for leverage, he was able to purchase the property with much less money out of pocket, thereby increasing his effective rate of return to 111%!
His actual cash flow was less, but the rate of return rose because he was now using the life insurance company's money instead of his own. (A "zero-down" deal would have an infinite rate of return.) Thus, he would also have the capacity to do more deals and earn more returns at a higher rate of return than using only his own cash.
There is a blog post on this case study at TruthConcepts.com. We use Truth Concepts calculators to tell "the whole truth" about money, including opportunity costs and other factors too often neglected by typical financial advice.
CASE STUDY C: We have seen cash value policy loans used for investments providing steady returns of 12-14%. Now, 12% is an excellent rate of return, but when you can borrow against your own cash at 8% and earn 12%, you are earning a 50% rate of return on the money you are borrowing against. (Most people would not feel comfortable doing this, however, I'm using this example to demonstrate the power of leveraging your own savings to increase investment returns.)
Most people think that borrowing at 8% and earning 12% would equal a 4% gain, but that is not true! You have to think of it in terms of dollars (or widgets may help.) If you borrow 8 dollars and trade your $8 for someone else's $12, your 8 dollars has earned back an amount equal to 1-1/2 times itself - a fifty per-cent gain from where you started.
If you are a storeowner who can buy a hammer for $8 and sell it for $12 retail, you have marked up your product by 50% of its original price. When we can borrow money at one price and earn it at another, we are simply marking up dollars. This is how banks make money... a LOT of money!
(Later in 2015, we will have a new book, Busting the Interest Rate Lies available on Amazon that will explore this and many other interest rate misconceptions.)
And don't forget... when you use whole life insurance as a long-term savings vehicle, you also put a death benefit in place. Not only do your savings outpace inflation when held long-term, but an additional asset is also added to your estate that can be used, for instance, to give a surviving spouse additional income or assets.
Perhaps now you understand why the wealthy still utilize whole life insurance to build and keep wealth, even while most investors are told to "buy term and invest the difference."
Example 5: Real Estate
Typical financial advice (from Ms. Orman or Dave Ramsey) says to:
Save a 20% down payment
Purchase a home, with a 15-year mortgage, if you can afford to do so.
Or get a 30-year mortgage and pay extra against the principle so that you can pay off your home early and save on interest.
In 15-25 years, you have a free and clear home. (Unless you refinance, as many people do....)
On the surface, this makes sense.
But consider the Prosperity Economics alternative. Prosperity Economics encourages ownership of assets as the stepping stone from being "comfortable" to being truly Prosperous and financially free.
See how typical financial advice actually prevents people from expanding their asset base, compared to Prosperity Economics strategies.
Prosperity Economics suggests:
There's no need to wait to save the 20% while throwing years of extra rent payments down the drain. Purchase a home when you can afford to do so, even utilizing low-down-payment programs.
Get a 30-year mortgage with lower payments.
Rather than paying extra against your mortgage as you can afford to do so, SAVE more money in OTHER ASSETS. Some options might be:
A high cash value whole life policy to start (to build liquidity), or, when you have sufficient funds, investments such as commercial mortgages, rental real estate, or life settlements.
In 30 years, you will have a free and clear home PLUS additional homes or other cash-flowing investments.
In the meantime, you will have greater financial security and control of your money by building liquidity or additional assets. Paying down principle puts money out of your reach and control while adding nothing to the value of a home.
By saving and investing on the side rather than striving to pay off a mortgage early, you increase both your asset base and your future cash flow.
The result of utilizing such strategies? One of our clients purchased her first home - "Property A" - for $110k using a 3.5% down FHA loan.
A few years later, she saved money for a down payment on her second home, Property B, and turned Property A into a rental property.
A little over two years later, Property A had gained further appreciation and she was able to sell it for a profit of about $90k. With the tax-free proceeds, she purchased another rental property - Property C - as well as paid off her consumer debt, bought a car, and took a vacation to Hawaii.
Two years later, she refinanced her second home, Property B, and used the proceeds as a down payment on a new home - Property D, turning Property B into a second rental property.
Less than three years later, she sold the two rental homes - Property B and C - for a gain of over $200k. Over half of that money was not subjected to taxes of any kind, as she had lived the home for two of the last 5 years. (And she still owned a home - Property D - that she could either live in or rent for positive cash flow, if she desired.)
In 13 years, she had created windfalls totaling about $300k.
(And we didn't even mention Property E, another rental that she purchased with a partner while she still owned Property D. Though it lost equity in the downturn, it continued to cash flow, and eventually its value rebounded and even rose. She just sold that for a $33k profit.)
And at the time, she was a single mother earning about $60k per year in her "day job."
Could she have saved $300k from her salary in the same amount of time following typical financial advice? Absolutely not! But by utilizing many of the Prosperity Economics principles (with the assistance of a healthy real estate market), she was able to
THINK prosperously,
SEE the big picture,
CONTROL her money and investments,
MOVE money through assets, not just to assets, and
MULTIPLY dollars and the jobs that they did.
If she would have just stayed in her first home and accelerated mortgage payments, she would STILL be paying off her home, and would not have enjoyed those windfalls created through ownership of additional properties.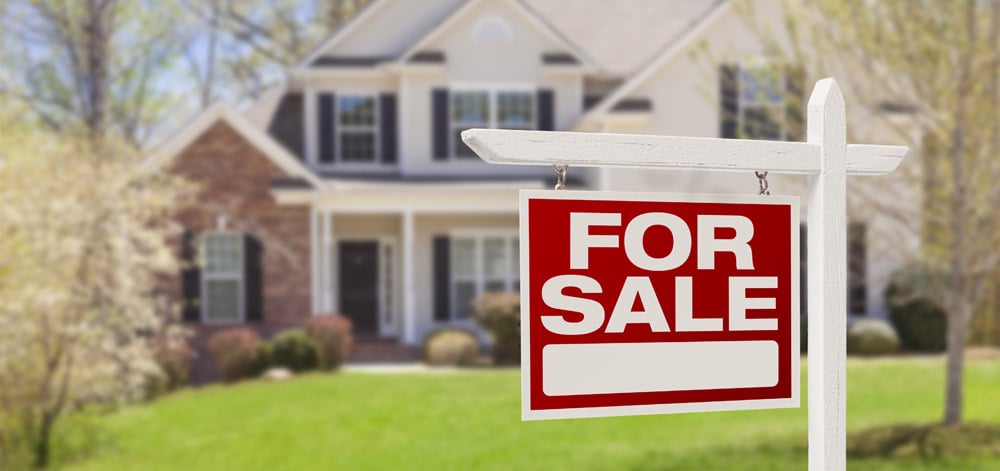 As you can see, Prosperity Economics is powerful way of optimizing your dollars!
When we stop focusing on "rates of return" and focus more on the Prosperity Principles, we can increase the VELOCITY - or movement - of our money.
You can see now how Prosperity Economics changes the conversation and challenges the questions that typical financial planning and big financial corporations are asking - and trying to get you to ask:
"What's the right ratio of stocks to bonds?"


"How much do I need to save to retire at 65?"


"What rate of return should I be projecting my investments will earn?"


"How can I maximize my tax deferrals through qualified plans?"


"What's the quickest way to pay off a mortgage?"
Prosperity Economics turns "conventional wisdom" on its head.
Prosperity Economics doesn't just focus on how much money you have, but on how much FREEDOM you have with your money. Can you use it if you wish? Can you borrow against it? Is it tax-advantaged - not tax-deferred? Can you pass it on to a spouse or children easily and with minimal costs?
Rather than encouraging you to hand control of your dollars to an advisor, an institution, or the government, Prosperity Economics wants you to have Control, Liquidity, Use and Equity. (I call this the CLUE Method, which I illustrate further in my first book, Live Your Life Insurance.)
Now that you are familiar with the Principles and Strategies of Prosperity Economics, what will you DO with this information?