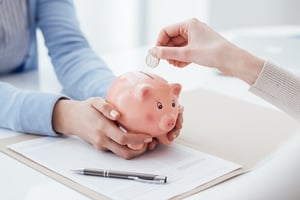 It's never too late to get started with wealth management. Even if you've never thought about wealth planning before, there is always time to start working toward a better future. There are tons of financial products available for late bloomers who want to make the most of what they have.
Think Bigger Than Yourself
If you're just becoming acquainted with wealth management later in life, you may be wondering, what's the point? The truth is that wealth planning is about more than just planning for your own desires and needs. A proper wealth management strategy can have long-term implications for generations to come whether that means caring for your children and grandchildren or continuing to support a charitable organization long after you're gone. The wealthiest among us know that caring for others is the purest reward for their hard work. This is an essential part of defining what "wealth" means to you and your family.
Have the Difficult Conversations
How often do you see stories in the news about children who are suddenly faced with caring for their ailing parents, only to discover that finances are completely out of order? Suddenly, the parent's financial burden is shifted to their adult children who are unprepared for the challenge. An important area of wealth management for families is learning how to have an open discussion with family members about your financial situation and expectations. You can turn this into a positive experience by having a wealth management plan laid out and clear goals for your money. The sooner you get your family on board with these plans, the easier it will be for everybody to manage if an unexpected illness or some other emergency were to strike.
Build the Right Team
With family members on your side, you also need a strong team of financial advisors working to support your efforts. You wouldn't advise your children to settle for the first advisor they meet, so you should be sure you are leading the way with a team that you trust. Ultimately, these advisors will be the best resource you can leave with your family as they learn to take the lead on their own.
Don't Wait
Putting off wealth management for another day will only do a disservice to your family. Even if you're not quite where you want to be, now is the time to start having those conversations and gather support from your team. The more support you have now, the more likely it is that you will succeed in reaching your goals.
Great wealth management strategies take time to develop and require ongoing vigilance. The sooner you start, the more effective your plan will be, and a greater benefit to your family in the long run. Begin by defining wealth in terms of what's important to you, and then lay out specific goals starting today. Contact us to learn more.