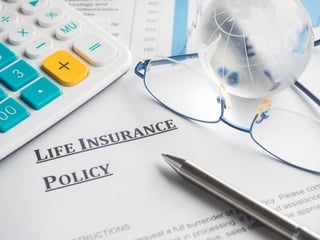 Sometimes it all comes down to awareness.
If people aren't aware of options, they won't be able to take advantage of them.
It's the reason companies spend more than $200 billion a year on advertising and branding. Without awareness, many products and services simply cease to exist – at least until someone else comes along and puts some money into marketing.
And that's exactly what's happening right now in the life settlement sector of the investment industry.
Over the past few years, the Life Insurance Settlement Association has been investing time, energy and effort into raising awareness among life insurance policyholders of life settlements. As a result, more people who no longer want or can afford their life insurance policies are putting them on the market.
And the results have been a boon for investors – and industry experts expect great things in 2017.
Here's why:
America is aging
Right now there are nearly 47 million Americans who are 65 and older. By 2060, that number will more than double, according to the U.S. Census Bureau.
This means that more and more people every year will be looking for ways to finance their retirements, pay for long-term care and address medical bills – and selling their unwanted or unaffordable life insurance policies will become an attractive option.
More policies on the market is good news for investors.
It's No Longer Politics as Usual
When the Life Insurance Settlement Association held its Seventh Annual Life Settlement Institutional Investor Conference earlier this year, Preston Rutledge talked about how the new political landscape in Washington, D.C. would affect the life settlement sector.
"2017 will be an extremely action-packed year in the U.S. Senate," said Rutledge, who is the tax and benefits counsel on the majority tax staff of the senate finance committee.
He went on to say that the current administration, along with the House and Senate, will be looking for ways to pay for healthcare reform, which could include allowing seniors to deposit proceeds from sales of life insurance policies into an HSA on a tax-free basis.
If Rutledge is right, more seniors could turn to selling their life insurance policies as a viable way to pay for health care.
Taxes
You know that the population is aging. You know that more Baby Boomers are turning 71, which puts them squarely in the sweet spot for selling life insurance policies.
But did you know that the estate tax exemption has increased to $5,490,000 per person or $10,980,000 per couple – and that it comes with portability this year?
This means that many life insurance policies that were purchased to offset estate taxes are no longer needed. These policies will likely be available on the life settlement market in the near future.
Regulation
In the past, the life settlement industry was not very well regulated. This led many prospective investors to steer clear of the opportunities for fear of running into rogue brokers.
But that has all changed.
Today, 42 of the country's 50 states have statutes that closely regulate life settlements. That's good enough to account for 90 percent of the country's population – and it's good news for life insurance policy sellers as well as buyers.
Any time an investment opportunity can be presented in a way that is orderly and transparent, both consumers and investors win.
Low interest rates
The economy is making a comeback. Capital is becoming more readily available for investment. Things are looking good for the American investor.
Unless you're concerned about low interest rates.
Today's low interest rates have investors looking for options that limit their exposure to stock market volatility. Life settlements do that.