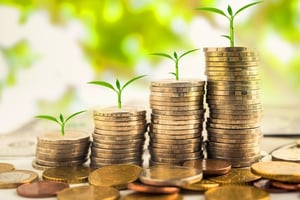 Grigsby v. Russell.
It happened in 1911, involved the United States Supreme Court, changed the life insurance and financial planning industries forever and helped countless families build wealth and live comfortably.
Yet few people have ever heard of it.
It's considered a landmark case, thanks to the Court's ruling that life insurance policies are an asset – assets that could be freely assignable for value. Yes, Grigsby v. Russell gave birth to one of the best investment opportunities most people have never heard of: life settlements.
What is a Life Settlement?
Thanks to the high court ruling that established the legal basis for life settlements, people who own life insurance policies can sell the policy to an investor in exchange for a lump sum payment. These transactions are called life settlements.
Life settlements work for both the seller and the buyer; they are typically considered win-win investments. This is because the amount of the payment is typically less than the death benefit on the policy but more than its cash surrender value.
Everybody wins in these transactions because sellers get to rid themselves of unwanted, unnecessary or unaffordable policies, and buyers receive a guaranteed payout once the policy comes due.
Time is the only risk to the investors, who take on the responsibility for paying the policies' monthly premiums.
Even though the legal basis for life settlements was established in the early 1900s, it wasn't until the 1980s that the industry took off – and even the term "taking off" is relative.
On June 6, 2016, the Life Insurance Settlement Association published on its website a news release from "The Deal" that said a recent survey of the life settlement market showed that transactions had increased by more than 32 percent in 2015.
That's incredible growth, but still a relatively small amount of money ($1.65 billion) relative to all investment transactions.
And that might explain why you may have never heard about life settlements before – but there are some things you absolutely need to know about them.
What You Need to Know About Life Settlements
As an investor considering life settlements, there are some things you need to know before you add this alternative investment to your portfolio. Specifically, you need to understand the advantages, disadvantages and how to invest:
The advantages:
Reliable and attractive rates of return. Most people see return rates in the double digits – and no loss of principle.
Safety and stability. The value of your life settlement is not tied in any way, shape or form to the performance of the stock market.
A win-win investment. Investing in life insurance policies is something in which you can feel good.
The disadvantages:
Access. The industry is highly regulated, so the investment opportunities might not be accessible to most investors. Currently, they can only be sold to accredited investors. In addition, the availability of certain life settlement investments varies from state to state.
Funds are unavailable for the duration of the investment. When you buy a life insurance policy from someone as an investment, you really have no way of knowing when you will see a return.

Your funds are unavailable while the policy is active.

Thankfully, some advisors are very skilled at identifying life settlement investment opportunities that are good investments, which helps minimize the risk.
How to invest:
The best way to invest in life settlements it to connect with a financial advisor who has experience and a track record of success in the industry.
Like many people, some advisors aren't aware of this opportunity. But don't let that stop you from taking advantage of the best investment you've never heard of.
Give us a call if you'd like to learn more.