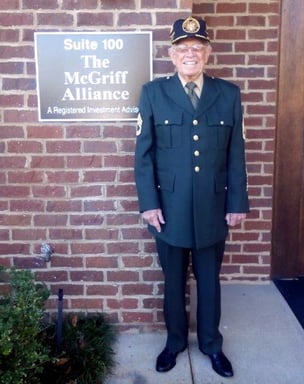 Back in July, we talked about the latest statistics on longevity in the U.S. and the challenges and opportunities that longevity presents. In last week's article, we again talked about the increase in life expectancy, but with an eye toward how practicing prosperity economics can help you not only live long—but prosper too! We gave numerous examples of seniors, famous and not, who left their life expectancy and expected retirement in the dust by either continuing to do what they love or beginning a new chapter of their lives following a yet unrealized dream.
Not to brag, but we here at The McGriff Burrus Alliance already knew all that! How? Because we work with a living example of longevity and get to see daily exactly what it is like to live long and prosper.
Bill Burrus is many things to many people, but to us he is an inspiration. In February of this year, he celebrated (with 225 of his closest friends and family) becoming a nonagenarian. Yes, he's 90! To 99% of the work force, that's unbelievable, but to us, it's just another day at the office. He is a husband, a father, a grandfather, a great-grandfather, a teacher, a pilot, and a successful businessman, having recently been inducted into the Half Century Club of the Million Dollar Round Table. Bill comes into the office every day, not because he has to, but because he's blessed with the health to do so and because he absolutely loves what he does. We are proud to be associated with Bill, his eternal optimism and his joie de vivre.
He is all that we mentioned above, but he also holds another distinction—that of an American veteran.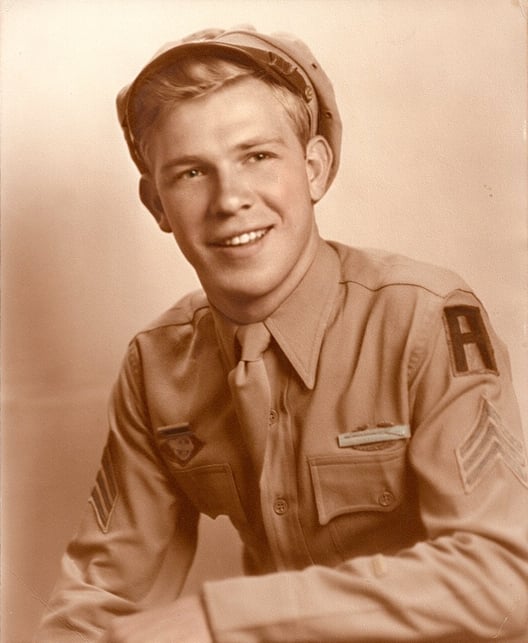 Within a year of turning 18, he went from a high school classroom to the front lines of the Battle of the Bulge. He survived in spite of the incredible odds—especially in light of never having fired a weapon before boot camp—and became a member of The Greatest Generation. Not long after meeting Bill and learning his story, we knew we wanted to not only honor his service to our country, but honor all those who served before, with, and after him as well.
Please take a few minutes and visit our website's Veteran's Tribute page to learn more about Bill and hear in his own words his incredible World War II journey. We have also provided links to the World War II Memorial in Washington, D.C.; the National World War II Museum in New Orleans, LA; and the Alabama Veterans Memorial in Birmingham, AL. Of the 16 million Americans who served in World War II, less than 700,000 remain, and we are losing about 430 a day.
Feel free to leave a comment for Bill, or contact him directly at bill@mcgriffburrus.com. He's never met a stranger—and we promise he'll inspire you too!
Sent from the Land of Possibilities!